So… Funny story and a #TravelTip on how to be a good guest in your host city or country.
You know me. My taste in adult beverages tend to be a bit… colorful. The Tivoli Hotel bar in Copenhagen was about to close so I decided to keep the order simple. I asked for a fav nitecap for my sweet tooth.. The classic Kaluha & cream on the rocks.
And that's exactly what I got!
Kaluha with whipped cream!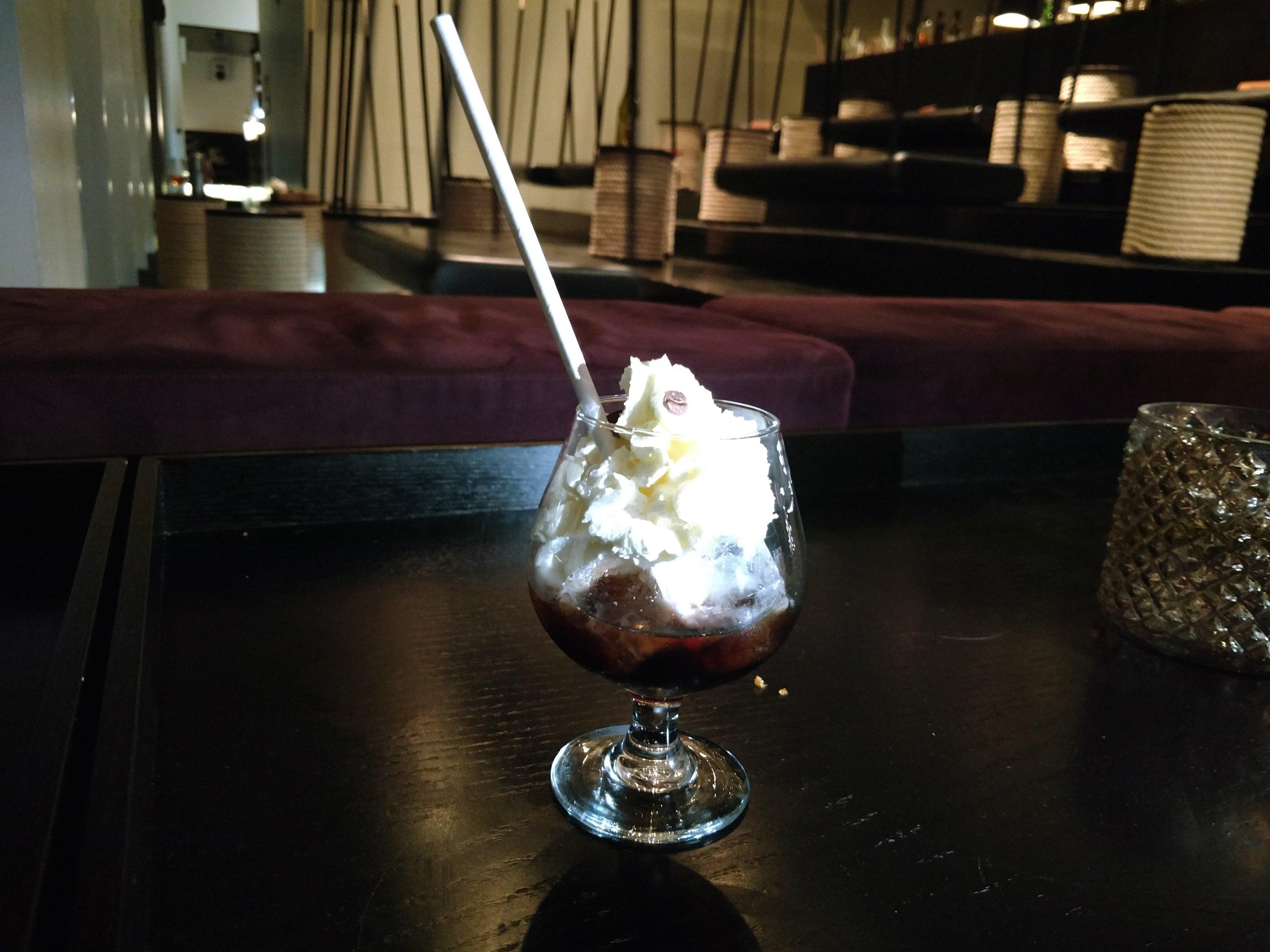 After some stirring, it's actually rather awesome and we are still laughing and enjoying the moment that we will always remember.
So todays TravelTip: When traveling to other countries, and things aren't quite as you expect they should be.. don't get angry or complain. Just take a moment to remember it's not good, or bad. It's just different. And experiencing different things and different cultures is why we travel to begin with right?