So… you booked that dream cruise vacation to Alaska and you have your heart set on checking off that bucket list excursion to fly out to a glacier and plant your foot, hopefully firmly, on the ice of a glacier.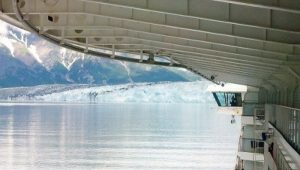 Booking the cruise line excursion is one of the most stress free options for your arrangements. For example, when you leave the ship, the crew knows your whereabouts and if the unexpected occurs, and there is no way you can make it back to the ship before sailing, they will most likely wait for your return. Also, if you find the excursion was not quite as advertised you can return to the ship and work with the cruise line to possibly get a refund depending on the situation. Booking with the cruise line 'may' be a little more expensive then other options, but for the nervous guest its worth the peace of mind.
So!
The booking window opens up on the cruise line website and… the dream went 'poof ' with the words – SOLD OUT.
What now?
You can wait to see if the cruise line adds space or someone cancels. Or you can wait till you get to the port and hope one of the kiosks in the maze of providers has any space.  Of course this is not the best plan for an experience you believe will make or break your vacation.
Or…  you can book ahead of time and secure the excursion you want before sailing by working with a trusted third party provider.
I use a company called ShoreTrips for clients, groups and my personal travel too.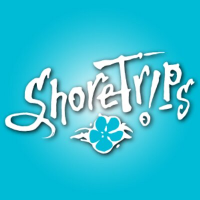 ShoreTrips is a great option to check if the cruise line is sold out, but they also offer private and custom excursions that may not be part of the cruise line menu. And the best part? They guarantee to get you to ship on time too! If you miss the ship's departure through no fault of your own, they will get you to the next port at their expense. Their website states: We move more than 300,000 people a year and have never left anyone behind.
Happy Travels!