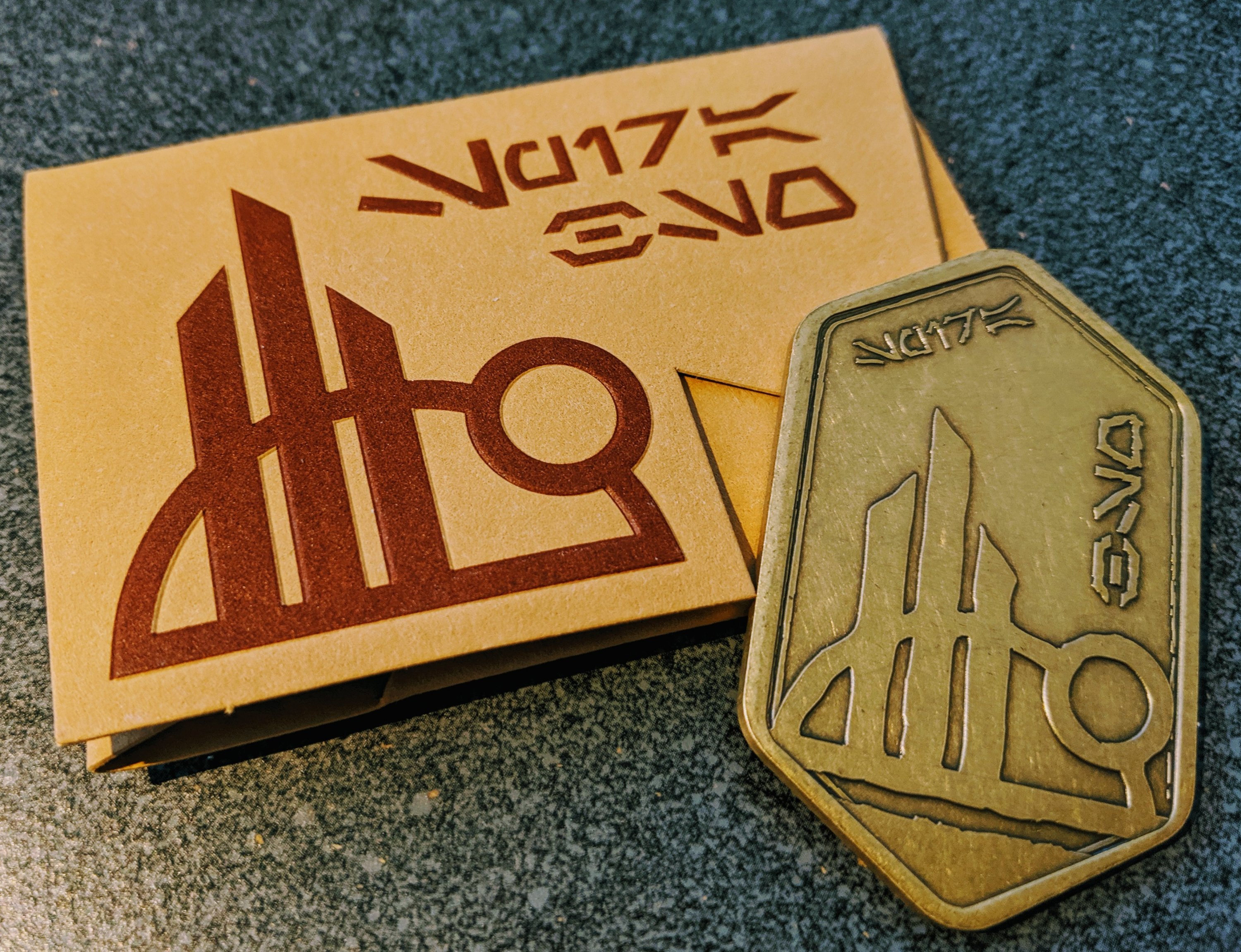 Black Spire Outpost has a lot of options for those looking for a gift a bring home for their loved ones. But if you have a true Star Wars fan who has everything, I may have just the ticket for you… and you don't have to worry about if you can fit it in an overhead bin!
Head over to the Droid Depo and ask for the Batuuan Spira gift card – which is the ancient currency of the Black Spire Outpost. For a minimum of $100, you get a hefty metal coin loaded with credits that can be used as any Disney gift card in any Disney destination in the US, Canada of Puerto Rico
You may find you don't want to part with this very unique token, so you may need one for yourself too!  When I visited they only allowed one per person, but hopefully they will lift that regulation soon cause I could easily take care if most of my Christmas list with this one item.
What about you? If you could only buy one, would you keep it or gift it?
Till the Spires!