Now that more guests have had a chance to experience (in person or virtually) the crown jewel to an already sparkling array of experiences at Star Wars: Galaxys Edge,  I wanted to add my take to the chorus regarding Rise of the Resistance and include a few pics that I have already seen splashed all over the interwebs.
Admittedly, I am an uber theme park fan and consider myself well-versed when it comes to creative attractions that provide an exhilarating experience. When a new addition is unveiled, you hear a lot of hype as the PR machines ramp up and battle the rest of the entertainment space for your time and attention. In my humble opinion, Rise of the Resistance lives up to the hype and continues to deliver by setting a new bar in the industry.
Its not just in the technology that makes you wonder… "wow…how did they do that!",  but in the way you truly become a participant in the story which actually begins as you enter the land itself. If you resist the urge to laser target your feet to the closest stand by line and pay attention to the characters and details unfolding around you, it's certain you will be drawn in as an active participant in the efforts of the Resistance in the land itself, but even more so in this newest attraction – not just a passive observer to the story unfolding in front of you.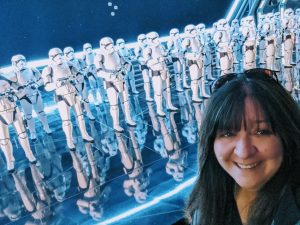 This isn't a ride… this isn't even an attraction. It's more like a combination of several Disney theme park staples. The experience takes elements of a dark ride, a simulator, a live action show and a trackless ride, and weaves them together in a seamless and (dare I say) …  very believable way.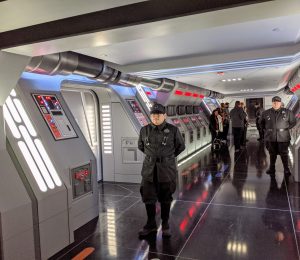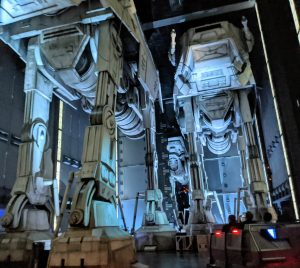 And….  its jam packed with head turning, neck swiveling, jaw dropping excitement! Many E-ticket experiences have one or maybe two reveal moments where the air comes out of the room from the gasps of surprise. Rise of the Resistance provides several of those moments, and just when you think it must be over,  there are more delights waiting around the corner resulting in a feeling that you truly received a worthwhile payoff at the end.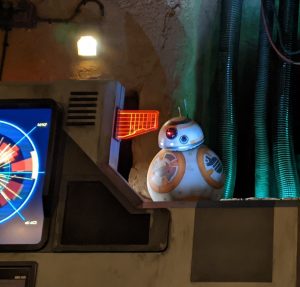 A few questions that have come up in the past few weeks include concerns about motion, claustrophobia and a 'drop'.
So…lets start here:  I am a card carrying member of the 'Don't you dare put me in an enclosed space without being in my comfort zone"  (or with a cocktail)  — and I never felt even a blip of panic, even when you are held in the smallest (which isn't all that small) of spaces.
Motion in a simulator has been an issue for me on the past, but this was so well synced to the video that it didn't bother me at all.  I realize there are different degrees of  motion sensitivity so you may want to consider  your prescribed meds or an over the counter, non drowsy, like Bonine, about an hour before you ride just to take the edge off.
And as for the drop…  its so quick that is over before you really realize whats happening. Its certainly not falling 13 floors… its more like the down portion of a roller coaster that you didn't even realize you were on.
In other words,  these three concerns are very minor in comparison to other attractions that people fear/loathe, and my hope is you don't let the fear of these elements keep you from going all in with the rest of us as seeing what we are all raving about.  (and if you need someone to hold your hand thru it,  I volunteer as tribute!)
Below are a few pics I have seen already splashed all over the internet and even if you see them,  the context is missing in the stills so I don't consider them spoilers.  Having said that I want to encourage you to AVOID any ride through videos if at all possible.  The reveals are little surprise and delights as you work your way through the story and I implore you to reserve that experience for yourself .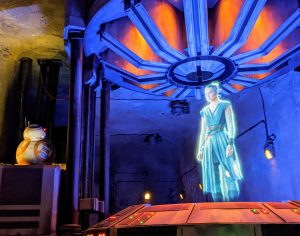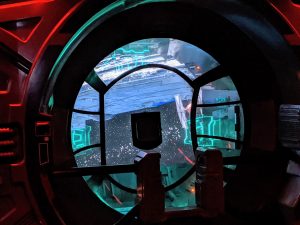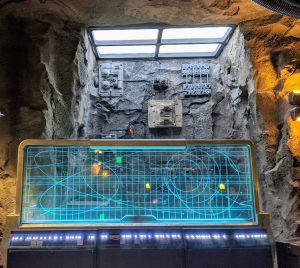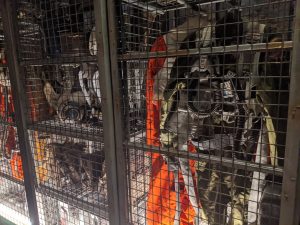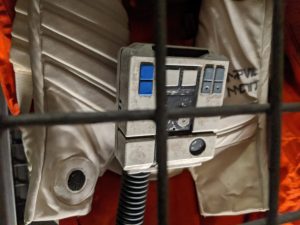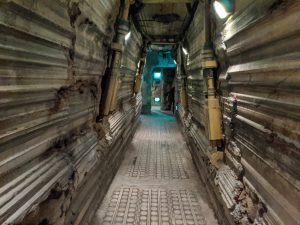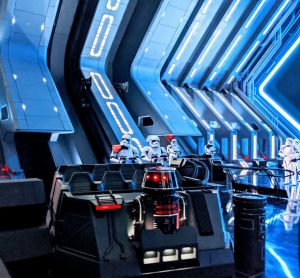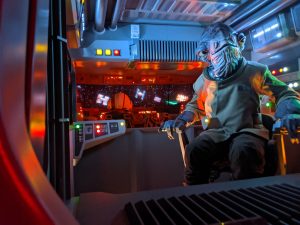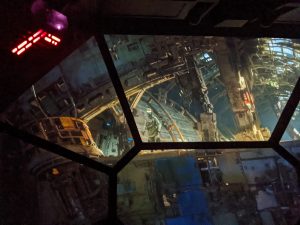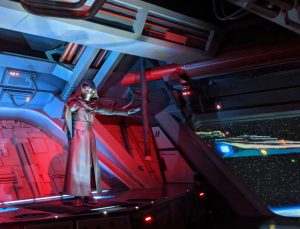 Rise of the Resistance sets a new bar in the industry that will hopefully inspire future attractions to combine elements and encourage more active participation from the guest.  And, after seeing the creativity and masterful execution of the technology and visuals, I am even more excited for the Star Wars: Galactic Starcruiser,  the Halcyon, to land in 2021! Connecting this immersive experience with a cruise ship like vacation where you spend two nights embedded in the story, instead of a few minutes. This concept  has the potential of being a disrupter in the travel industry as a whole.
(queue the West World opening credits…)
I admire and applaud the people behind these experiences who weave together the magic for the rest of us. Their vision and creativity mixed with the masterful art of storytelling have resulted in, not just a ride or attraction,  but in a theatrical experience that surrounds you and takes over your sense of reality, and if you let go, even just a little stretch,  you can believe you are living your own Star Wars story.
Wanna hear me talk about it too?  Thanks to Lou Mongello for the invite to the group therapy session right after we stepped off the ride!  Check this out!
WDW Radio # 572 – Rise of the Resistance Spoiler-Free Review