There's one time that taking part in a little voodoo is a very good thing, and that's when it comes to doughnuts. The original Voodoo Doughnut opened back in 2003 in Portland, OR and quickly built up a cult following for its unique doughnut flavors and designs, and eclectic shop decor.
This spring, Universal CityWalk welcomed an all-new Voodoo Doughnut. Now I can enjoy more than 50 types of doughnuts just like the original I know and love in my pacific northwest home, in my part-time home of Orlando! (Maybe not all 50 at once, but doughnuts come in a dozen for a reason, right?)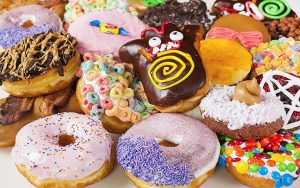 Some of my favorites that I can't wait to try when I finally make my way to Voodoo Doughnut  are:
The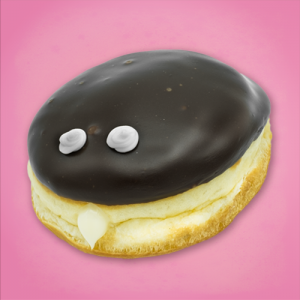 Portland Creme – one of the first doughnuts that Voodoo Doughnut created, a tribute to the city of Portland, the shop's first location. This creation is filled with Bavarian cream and topped with chocolate and two frosting eyeballs.
Voodoo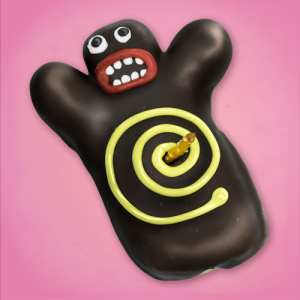 Doll – This doughnut has become synonymous with Voodoo Doughnut, filled with raspberry jelly, covered with chocolate frosting and topped with a pretzel stake, it's the perfect way to safely and deliciously practice a little voodoo of your own.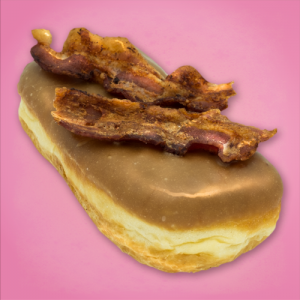 Bacon Maple Bar – the perfect combo of savory and sweet, who doesn't love maple and bacon?
8 Mile – covered in M&M's, you can quickly get the connection between this doughnut and its name. M&M – Eminem? 8 Mile? In any event, you can't go wrong with M&M's on a doughnut!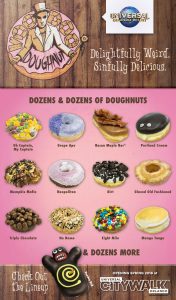 Will you make Voodoo Doughnut a stop on your next Universal Orlando Resort visit? I know I can't wait to visit…which doughnut should I try first?